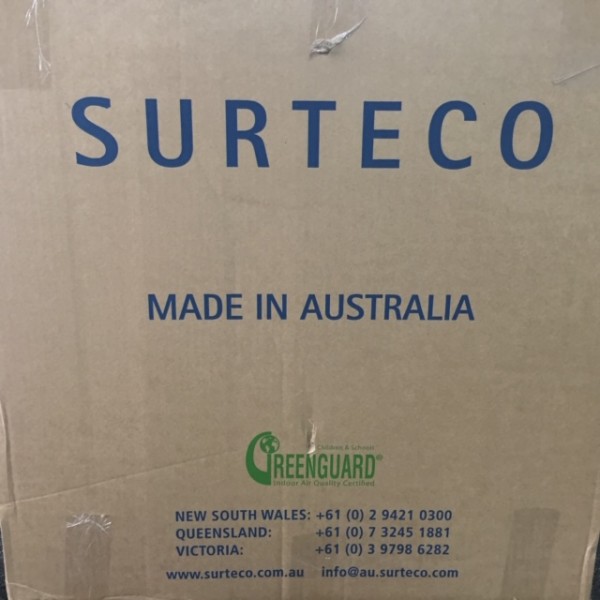 How Australian is Furniture made at Fitting Furniture?
Posted By: Asher Times Read: 5879 Comments: 0
How Australian is Furniture made at Fitting Furniture?
Ahead of the Australia day 2020 we thought we would take a short break to examine just how Australian our furniture is.
Well as we make all our products right here in our factory in Braeside and we have been a proud supporter of the Australian made campaign, you know that the product you are buying has been manufactured 100% in Australia. But in order to better get an understanding as to just how Australian our furniture is, lets look as the materials that typically go into one of our furniture items.
The components that go into making each furniture item can be classified into three major categories:
Timber or laminated board. such as melamine surface with Particle board or MDF substrate.
Decorative plastic Edging and Glue used to bond the edge to the board.
Hardware components and fittings.
The Main part of any furniture is of course the wood that is used and we are happy to say that we source our melamine board from a mix of D R Henderson, Polytec, and Laminex, all of which to our knowledge use Australian made Particle board with Australian wood chips or fibre and of course the Board is laminated in Australia, in the case of Dr Hendersion in Benalla Victoria, Laminex in Ballarat Victoria , and Polytec in the Central coast area in NSW.
The next biggest component used is the Decorative edging applied to the edge of the board. Now while there is a lot of choice and opportunity to use imported edges from European and Chinese suppliers we have chosen to use Edging supplied by Surteco That manufactures its edging at its plastic extrusion plat in Sydney. As you can see from our cover image they proudly advertise the fact that heir edging is made in Australia on the boxes they send out! With regards to the glue used to bond the edging to the board, we used to use a glue manufactured by Bostic in Australia, but sadly they don't make that product anymore. So instead we use a high quality European edgebanding glue.
The last set of components are the hardware fittings. Unfortunately in this area there is little choice ( apart from the hole / screw caps that are made by Prodec products in Sydney) for Australian manufactures to use hardware that is made in Australia, as even the locally sold hardware such as brackets and screws are still sourced from overseas.
So if you consider that just the glue and hardware comes from overseas, if we were to estimate the proportion by weight of the imported verses local made components in a typical product it would be around 2%!
So in other words to answer the question in the blog title, we are proud to report that we are genuinely 98% Australian!
Related Posts
Comments