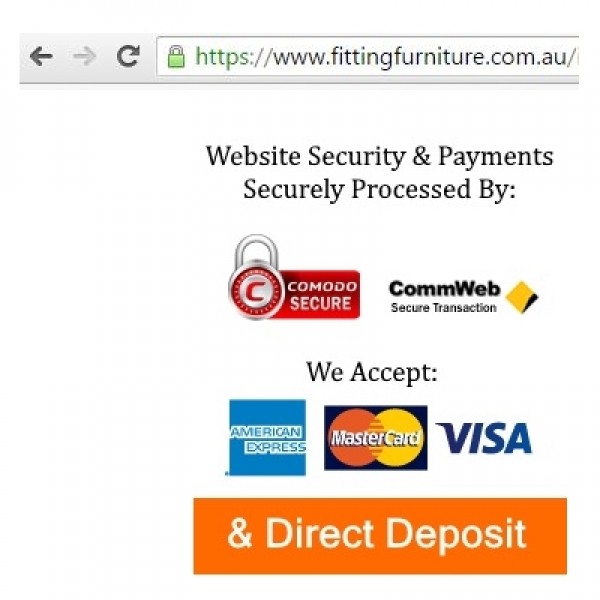 Payments processed by Commweb, & Amex accepted!
Posted By: Asher Times Read: 5134 Comments: 0
Over the last few months we have been busy updating our website security and Payments processing Facilities. We are pleased to announce that we now Process Card payments through the Commweb service Provided by the Commonwealth bank. In addition we have Signed an agreement to accept American Express cards so they are most welcome!
We also have installed a new secure socket layer certificate (SSL) provided By Commodo internet security, giving the latest in security technology when sensitive data is transferred too and from our website. This means that when you enter private information such as account registration and login as well as of course payment information it is transferred used modern data encryption techniques. You don't need to do anything to take advantage of these features, when you go to the accounts page or checkout page , the website will automatically change fro standard to secure mode. you can check that it is in secure mode by looking for the green padlock and https:// in the browser address bar.
With the Commweb service all card processing is handled by their secure systems so we don't store any sensitive card data on our server. So feel free to place your orders by using MasterCard, Visa, Amex, or of course you still have the option in checkout to choose to pay by EFT or direct bank deposit!

Related Posts
Comments