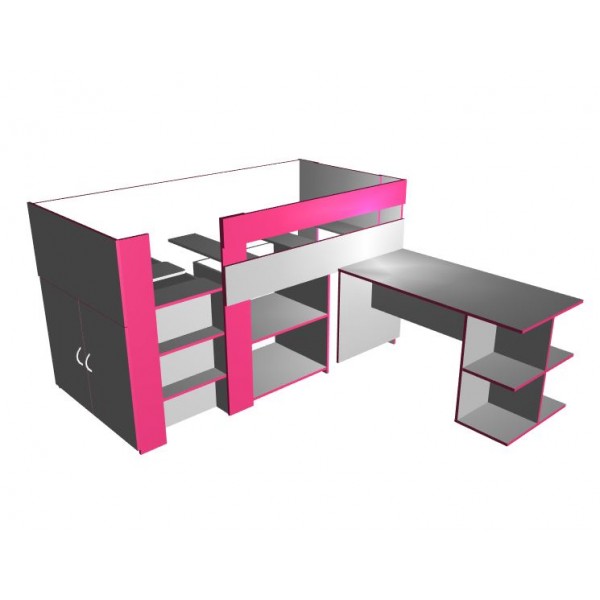 Spacesaver low height loft bed - Pretty in pink!
Posted By: Asher Times Read: 5236 Comments: 0
We recently offered a customer a unique variation on our popular space-saver compact loft bed. We are always happy to talk about variations to our products and this mother wanted to personalise the bed, so that rather it being all white she wanted to have some pink but not too much. Our solution was to keep most of the parts in our usual white but to instead of doing the edges in a matching white colour we offered to edge all parts with a pink coloured edge and in additional we changed a few of the front parts to all pink.
The result is quite nice as you can see from the drawing, and is a perfect example how we can customise our designs to suit your tastes. the particular pink panel we uses here is called Posie from the Laminex group, but there are other colours we could do if some one wants for example orange, red, different blues and of course Purple!
Related Posts
Comments